January 31, 2021

We are pleased to report that the NationWide IV Self Storage & Auto Wash Trust ("NationWide") investment program for our development property in at 2337 King George Blvd, Surrey BC (the "South Surrey Property") was well received by the capital markets and as such we are fully subscribed, and the offering closed in December 2020.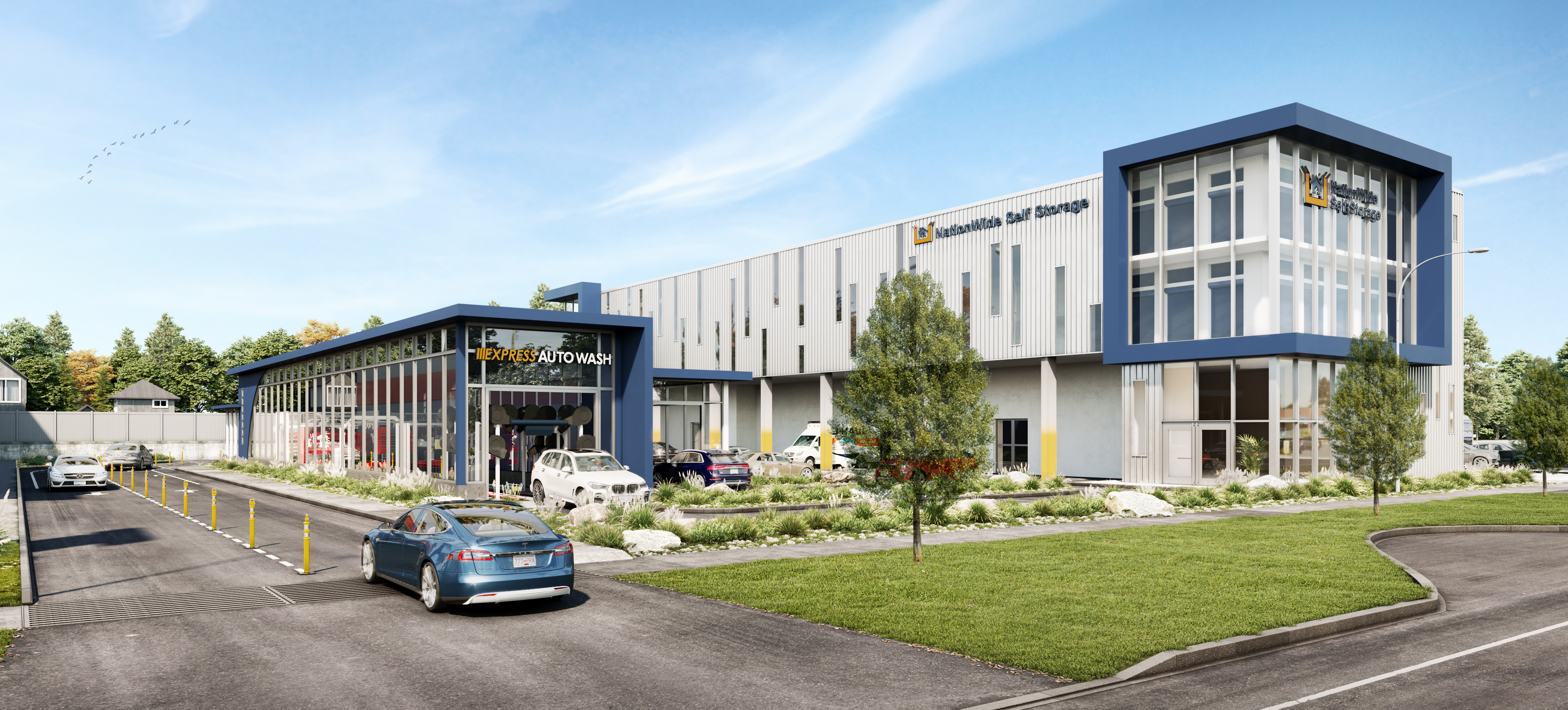 CONTRACTORS APPOINTED
BTY Group has been appointed as the project manager for this development and BTY has been the project manager for all previous NationWide developments.
Besharat Friars Architects ('BFA') has been engaged by NationWide to provide both architectural and engineering services. BFA is experienced in designing and engineering several other multi-level urban self-storage buildings.
The Building Permit submission is in final review stages and should be submitted to the City of Surrey by BFA in early February.
VISIBILITY & TRAFFIC
Offering easy access off King George Blvd and 24th Ave intersection, this South Surrey/White Rock property is near upcoming neighborhood developments occurring in the region and is only minutes away from one of the largest retail corridors in the Lower Mainland.
To download a PDF of this update, click here.
This information is general in nature and does not constitute an offer to sell or an advertisement, solicitation, or recommendation to buy securities. Nothing on these pages constitutes investment, legal or tax advice, nor was it prepared in consideration of the investment objectives, financial situation, particular needs of any specific recipient. There can be no assurance that investments will perform as or be of the quality anticipated. There are risks associated with any investment.