July 31, 2021

We are pleased to provide you with an update on our NationWide II Self Storage & Auto Wash Trust ("NWSS II") property located at 2055 Boundary, Vancouver, BC (the "Boundary Property").
CONSTRUCTION UPDATES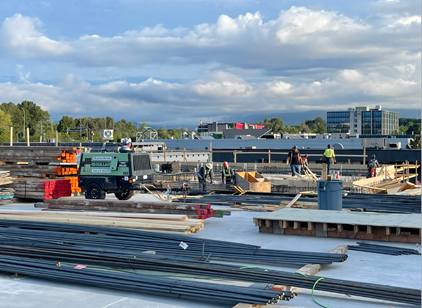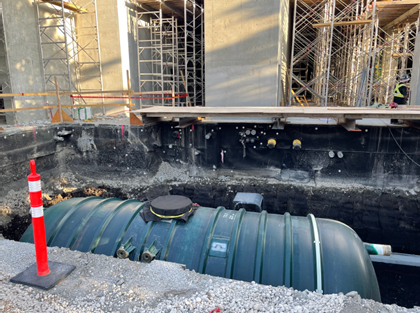 Throughout 2021, Maple Reinders Constructors Ltd. ("Maple Reinders") has continued to make solid progress at our Boundary Property.
Structural and framing work has begun on the second floor of the property and slab pours have now been completed . The rebar crews have been working weekends to ensure that construction is on schedule and that all major project milestones are met.

Janus has completed the locker layout plan and the order will be placed shortly for all storage lockers. The lockers are scheduled to commence installation this November.

Our project managers at BTY, along with NationWide management are taking all possible actions to avoid delays in receiving major equipment and materials for locker and car wash completion.

The car wash construction is progressing very well and key milestones have been met on time. All pre piping of conduits has been completed by Wash Pros.

The rainwater reclaim tank has now been installed for car wash. We are proud to say that this car wash will have the first state-of-the-art rainwater harvest tanks in Western Canada. These tanks will be used to collect and store rainwater that will be treated and subsequently used during the car wash process.
Overall, we are pleased with Maple Reinders' progress and we are currently on target for a late Q2, 2022 opening time.

To download a PDF of the update, click here.
This information is general in nature and does not constitute an offer to sell or an advertisement, solicitation, or recommendation to buy securities. Nothing on these pages constitutes investment, legal or tax advice, nor was it prepared in consideration of the investment objectives, financial situation, particular needs of any specific recipient. There can be no assurance that investments will perform as or be of the quality anticipated. There are risks associated with any investment.