COMMENCEMENT OF CASH DISTRIBUTIONS
Now that we have commenced operations, we are pleased to report that the storage lockers are leasing up as projected and the car wash is also achieving our targeted number of washes per day. As such, we are pleased to be able announce the commencement of cash distributions primarily from revenues realized from the car wash. Our first cash distribution will be in the amount of $0.10 per Unit and will be paid to investors September 30, 2020.
OPERATIONAL UPDATE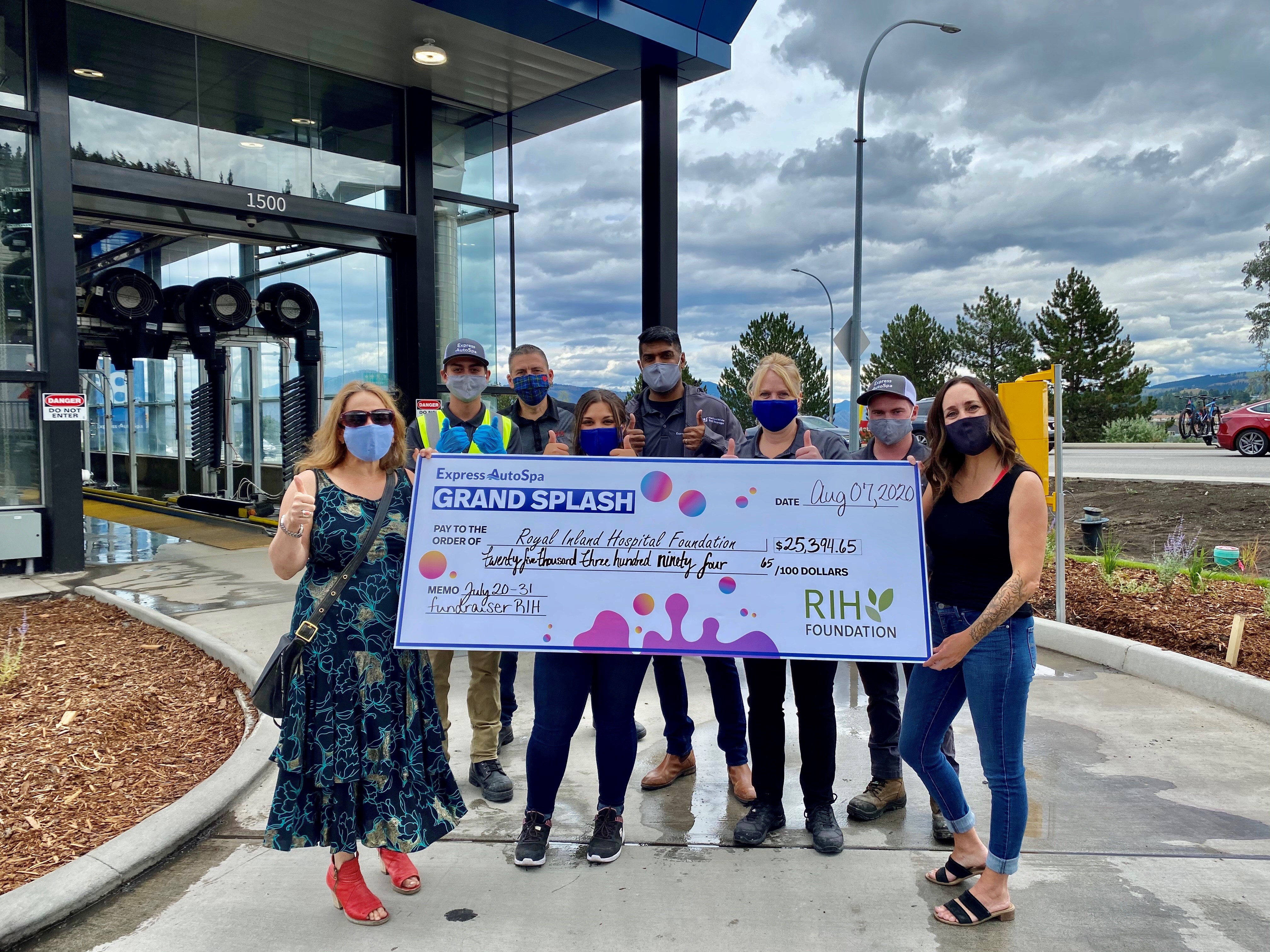 We began operations Friday, July 17, 2020 with a community promotional event called the Grand Splash Fundraiser. With solid promotional support of the local radio stations, for the first 15 days of operations, Express AutoSpa provided car washes by donation with all proceeds going to Royal Inland Hospital Foundation. Over these 15 days, this high profile campaign washed an amazing 5,371 cars raising $25,395 for the Royal Inland Hospital. Needless to say they were thrilled and at the same time, we achieved our marketing objective of making a strong contribution to the community and becoming top of mind in Kamloops for car washes and self-storage needs.
Express AutoSpa started charging for car washes operations August 1st and we have been thrilled with the daily volume of cars going through the wash. For the first 15 days of August the car wash averaged over 275 cars per days.
We are also pleased to announce that on August 20th we launched our Unlimited Wash Club plan for the Express AutoSpa whereby customers can purchase an unlimited Bronze and/or Platinum car wash for $29.95 and $44.95 respectively. The Unlimited Wash Club memberships have been implemented and structured with a view to retain customers and provide reliable recurring revenue. In the first 7 days we have signed up over 150 members with the vast majority selecting the Unlimited Platinum wash membership. Family membership plans are also available.
NationWide Self Storage also got off to a rapid start, accepting customers for the storage lockers on August 1st and as of August 17th we have signed up over 50 tenants into the state-of-the-art self-storage facility and lease ups are continuing at a strong pace.
This information is general in nature and does not constitute an offer to sell or an advertisement, solicitation, or recommendation to buy securities. Nothing on these pages constitutes investment, legal or tax advice, nor was it prepared in consideration of the investment objectives, financial situation, particular needs of any specific recipient. There can be no assurance that investments will perform as or be of the quality anticipated. There are risks associated with any investment.