October 31, 2021
We are pleased to announce that after opening approximately 20 months ago, our occupancy level is currently 57.5% for main level "walk-in" lockers. This rate is in slightly ahead of industry averages.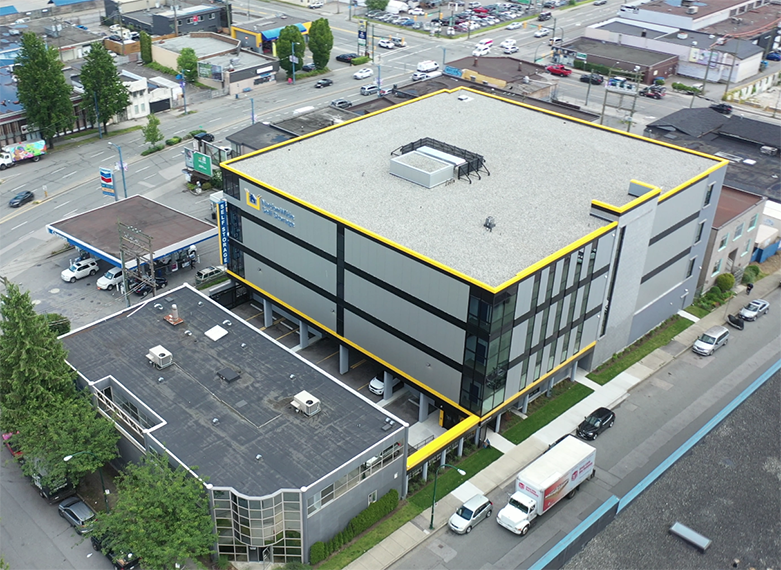 Storage is slightly seasonal with the Fall season, being the end of Q3 usually being a period of declining occupancy. That said, the facility at Pender held strong with very little negative absorption, which is excellent.
A large proportion of storage rentals directly correlates with the amount of activity in the real estate market. As real estate sales have slowed this has directly affected storage rental occupancy rates.
Q3 saw 94 move-ins averaging 31 per month which is an increase over Q2 and consistence with Q1's average of 30 rentals per month.
January 2022 will mark the commencement of the 2-year opening of the Pender location and customer loyalty is strong. More than 60% of the tenant base have been renting for over 6 month and over 29.5% of tenants have been leasing with us for more than a year, which is an excellent retention rate.
We have completed our annual rent increases for units that were rented in the prior year with an increase of 5% to the rate. We have not seen any vacates or resistance to these increase that were effective October 1st, 2021. Next scheduled increases will be for January 1st, 2022.
Google reviews at the Pender location continue to be strong with over 110+ reviews and a 4.7 out of 5-star rating.
Also, we are pleased to announce that we have finally received the approval for the installation of sky lockers after an arduous 18-month period of building permit application and reviews by the City of Vancouver. We have now ordered all the materials and should start install prior to Q1 2022. This will bring an additional 281 affordable units to the market adding a significant increase in value once completed and rented.
To download a PDF of this update, click here.
---
THE ABOVE INFORMATION IS SPECIFIC TO NATIONWIDE I SELF STORAGE TRUST AND ITS PROPERTY AT 1223 EAST PENDER ST., VANCOUVER, BC. TO REVIEW OTHER PROPERTIES RELATED TO NATIONWIDE SELF STORAGE, PLEASE VISIT OUR WEBSITE.
This information is general in nature and does not constitute an offer to sell or an advertisement, solicitation, or recommendation to buy securities. Nothing on these pages constitutes investment, legal or tax advice, nor was it prepared in consideration of the investment objectives, financial situation, particular needs of any specific recipient. There can be no assurance that investments will perform as or be of the quality anticipated. There are risks associated with any investment.