September 27, 2022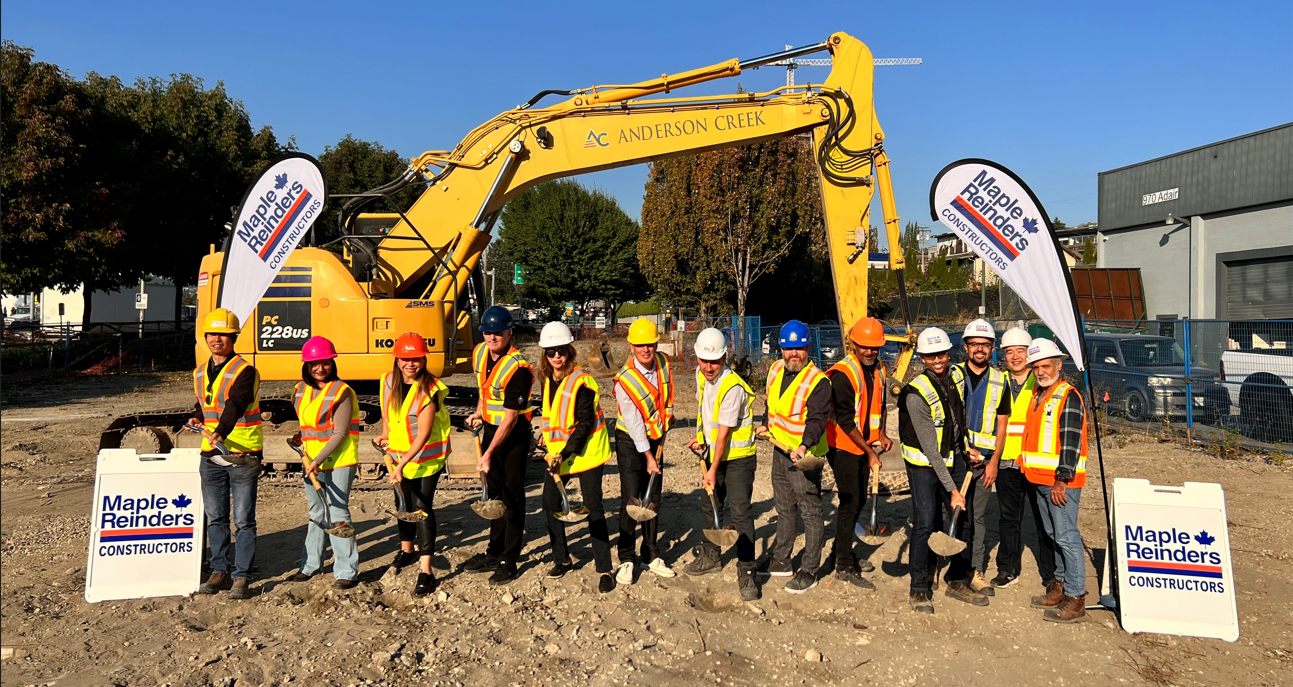 BUILDING PERMIT
NationWide Express Auto Wash Trust ("NationWide V") is pleased to announce that the City of Coquitlam has now granted us both our building and development permits for our development property at 1035 Lougheed Highway in Coquitlam, BC (the "Coquitlam Property").
Strategically positioned on one of the busiest corridors in Greater Vancouver and adjacent to Trans-Canada Highway and IKEA, the Coquitlam Property will feature an environment-friendly, 5,000 sq. ft. fully integrated 160 ft. Exterior Detail Tunnel (160′ EDT) Express Auto Wash facility.
APPOINTMENT OF CONTRACTORS
Subsequent to receiving our permits, we are pleased to report that we have now completed the assembly of our team comprised of an exceptional industry leader in project management BTY Group, car wash architectural, design and engineering by BFA Studio Architects and car wash construction by Maple Reinders Construction.
Throughout a competitive bidding process managed by BTY Group, we have awarded a fixed price construction contract to Maple Reinders Construction. With over 50 years of experience, Maple Reinders has been ranked as one of the Top 20 Contractors in Canada and as one of Canada's Best Managed Companies. This will be Maple Reinders 4th construction project with NationWide Self Storage & Auto Wash.
BFA Studio Architects has successfully completed over 200 projects across Canada, and this will be their 3rd engineering and design project with NationWide Self Storage & Auto Wash.
Construction has begun and we look forward to providing investors with further information on the construction process as it comes available.
DON'T MISS OUR QUARTERLY UPDATES
Please email info@nationwideselfstorage.ca to be added to our email list and be sure to add our email address to your contacts so you don't miss our Semi-Annual Investor Updates.
---
THE ABOVE INFORMATION IS SPECIFIC TO NATIONWIDE EXPRESS AUTO WASH TRUST AND ITS PROPERTY AT 1035 LOUGHEED HWY, COQUITLAM, BC. TO REVIEW OTHER PROPERTIES RELATED TO NATIONWIDE SELF STORAGE OR EXPRESS AUTO WASH, PLEASE VISIT OUR WEBSITE.
This information is general in nature and does not constitute an offer to sell or an advertisement, solicitation, or recommendation to buy securities. Nothing on these pages constitutes investment, legal or tax advice, nor was it prepared in consideration of the investment objectives, financial situation, particular needs of any specific recipient. There can be no assurance that investments will perform as or be of the quality anticipated. There are risks associated with any investment.