E-commerce distribution, retail inventory backlog put space at premium
Metro Vancouver's industrial real estate is surging during the COVID-19 pandemic, led by distribution demand and a wholesale search for space to store new cars, trucks and tonnes of retail material piling up on docks and railcards.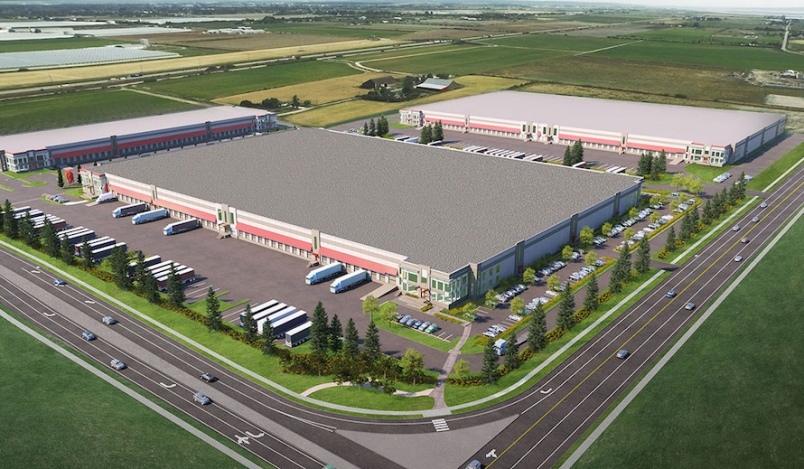 "The industrial vacancy rate hit a new historic low of 1.1 per cent this quarter, showing strong fundamentals going into the COVID period. Industrial is in a good position to return to a healthy market coming out of the crisis," said Chris MacCauley, senior vice-president of CBRE in Vancouver.
The problem now is how to handle the increased demand for home deliveries of consumer products and where to store the retail inventory now that most stores are closed, he said.
"New cars are sitting in railcars," MacCauley said, adding that, as one example, spring clothing is being warehoused because retail outlets are closed. "There is no where to put it all."
And there is little relief in sight, despite four million square feet of new industrial space under development, mostly in Surrey, which accounts for 59 per cent, and Richmond. According to a CBRE snapshot released April 15, 60 per cent of the industrial space under construction is already pre-leased and the rest will likely be swallowed up soon.
The first quarter of this year saw 1.1 million square feet of industrial space sold or leased, according to CBRE, with 824,000 square feet of that claimed in Surrey.
E-commerce – linked to stay-at-home consumers shopping online for home delivery during the pandemic – surged 100 per cent in the U.S. during between March 13 and March 15 compared to March to March 11, MacCauley noted, and he suspects a similar trend was seen in Canada.
"Amazon is doing very well," he said of the online retail giant which leased up an additional 200,000 square feet of distribution space in Metro Vancouver in March. "They are looking for more," he said.
By
Frank O'Brien, Western Investor
April 15, 2020
Copyright © Western Investor