Commercial real estate has been hit hard by the pandemic, but one corner of the sector is riding out the upheaval: storage.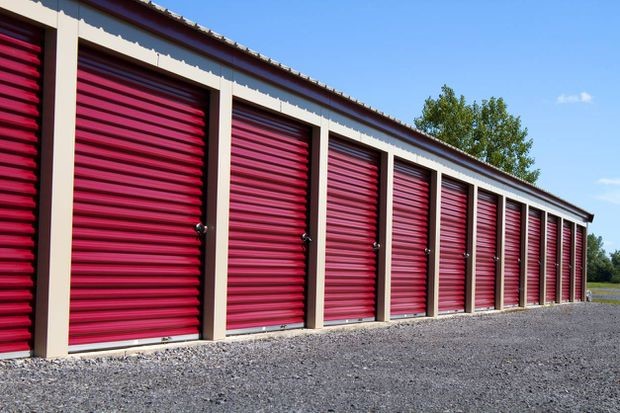 Lock down restrictions have meant closed offices and shuttered retail stores and restaurants across the country, raising questions about the long-term demand for such spaces.
The self-storage industry has also been affected but is largely living up to its reputation for stability.
Mike Burnam, the chief executive of StorageMart, which has operations in the United States, Canada and Britain, said that since the pandemic hit, he has been seeing a 10-per-cent decline in customers moving in but also a 10-per-cent decline in customers moving out – relatively stable occupancy levels.

"The nice thing about it is that I'm not sure what disrupter is out there for the self-storage industry," Mr. Burnam said. "If people ever stop accumulating stuff, then we're in trouble. I think we're safe."

"The truth is that self-storage is quite a good [recession]-resistant investment," said Clive Bradley, who heads CBRE Group Inc.'s Canadian self-storage practice group.

That's because there's a need for it in both prosperous and difficult times, he said. During recessions, when companies or families are downsizing, they may require more storage because they can't afford the same amount of space they're accustomed to, Mr. Bradley said. And when things are going well, people may need it temporarily when they're buying and preparing to move into new homes.

It's not to say that self-storage performs as good during recessionary times, he said. It just won't be hit as hard as other asset classes within real estate.
As a result, Mr. Bradley said, CBRE has seen increased interest from investors inquiring about self-storage as an alternative to opportunities such as retail and office spaces, which are expected to face further challenges.

Brian Kriter, the executive managing director of Cushman & Wakefield's valuation and advisory group, which has a self-storage team, said he is seeing interest from "a real range of people," from individual investors to institutional capital to real estate investment trusts, or REITs.

In the past few years, real estate companies and developers in Canada have raced to build multistorey storage facilities near fast-growing cities such as Toronto and Vancouver.

U.S.-based REIT SmartStop Self Storage, formerly known as Strategic Storage Trust II Inc., has aggregated a portfolio of $275-million in the Greater Toronto Area and in June opened its 12th location in the area. In February, SmartCentres Real Estate Investment Trust, one of the largest REITs in Canada, announced that it had acquired three additional self-storage locations, bringing its total across the country to 10.

Last week, Padlock Partners UK Fund I said it has formed a syndicate of Canadian financing agents led by CIBC World Markets Inc. to raise funds for a trust that invests in commercial real estate in Britain with a focus on storage.

Iqbal Khan, the chief financial officer of StorageVault Canada, which owns about 200 facilities across the country, said the middle months of the year, from April to September, are the busiest times for the industry because so many people are moving homes, starting new jobs or heading off to school during that period.

StorageVault's occupancy remained "relatively stable overall" during its second quarter, according to Mr. Khan, despite a slight dip in customers who would have otherwise moved homes during that time.
The dip was mitigated for the most part by students who were upended suddenly in the spring by school shutdowns, Mr. Khan said. While most students would typically only need storage for four months or so – during the summer holidays – the uncertainty around school reopenings may cause these customers to stay longer this year.

Mr. Khan said he also expects self-storage businesses to pick up the vast majority of those customers lost in the spring and summer months – the ones moving into new homes – as the residential real estate market opens back up.

"The reality is that people are seeing the resiliency of our cash flow," he said. "They're seeing this customer base is really resilient and the cash flow is resilient and sticky."
THE GLOBE AND MAIL | Yeji Jesse Lee | July 26, 2020 | View online post